Sola Game created the role-playing game Idle Fantasia. It takes place in the fantastic Land of Eileen, which has several chapters and locales. You can pick from a variety of characters in this game. You'll need resources, materials, and equipment to strengthen them, and exchange codes may be used to get these things. In this article, we'll cover all of the free redemption codes that are currently available for Idle Fantasia, as well as the benefits they give and detailed instructions on how to use them.
Table of Contents
Idle Fantasia Codes
Here are some Idle Fantasia codes that you can use to receive rewards in Idle Fantasia. We recommend redeeming them as soon as possible, as there is a chance that the codes may expire or become unusable.
| Redeem Codes | Rewards |
| --- | --- |
| GC666 | 50 Diamond, 500k Gold, 2 Advanced Summon Covenant |
| GC777 | 50 Diamond, 100 Ascension Stone, 200K Mana |
| GC888 | 2 Advanced Summon Covenant, 5 Arena Tickets, 50 Diamond |
| GC999 | 50 Diamond, 3 Advanced Summon Covenant, 200K Mana |
| GC2022 | 100 Diamond, 3 Advanced Summon Covenant, 500K Gold |
| Joingc | Advanced Summon Covenant, 200 Ascension Stones, 100 Diamond |
How to Redeem Idle Fantasia Codes?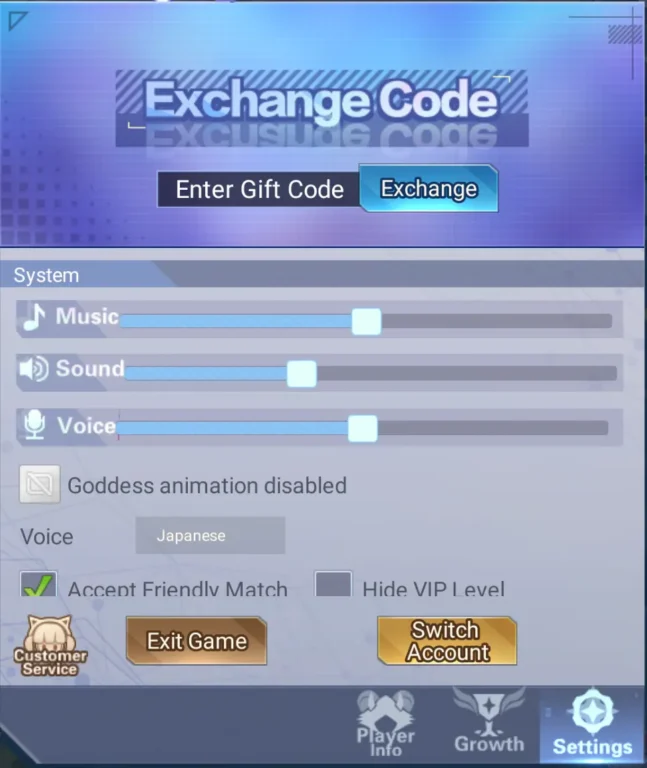 Now that you have Idle Fantasia codes, it's important to know how to redeem them. Follow the steps below to redeem codes for exciting gifts:
Enter the in-game lobby.
Tap the avatar at the top left.
Select Settings (gear icon).
In the Exchange Code section, enter the code from the list above.
Ensure the code matches the capitalization.
Tap Exchange, and the rewards will be automatically received in your Mailbox.
How to get more Gift Codes?
The developers of Idle Fantasia release new redeem codes on their social media platforms, such as Facebook, Twitter, Instagram, Discord server, and Reddit. To obtain these codes, visit their social media pages regularly. You can also follow content creators and YouTubers who create Idle Fantasia content, as they often give away gift codes and exclusive in-game items.
The easiest way to collect the latest Idle Fantasia gift codes is by visiting this page. We will add new redeem codes to the list as soon as they become available, so bookmark this page and never miss out on any rewards.
Also read: Legend Of Almia – Complete Beginner's Guide