Edge: Mech Ascent is an Idle AFK Strategy RPG game developed by Hong Kong Epicland. It's an idle role-playing game where you can summon unique heroes from six different races so you can build your distinctive team for the arena and PVE. You don't have to grind much in this game it's a relaxing idle RPG that can fit perfectly into your daily busy life. I've played similar games like this but Edge: Mech-Ascent has some unique features that we are going to talk about so here's my full review of Edge Mech-Ascent:
Table of Contents
Edge Mech Ascent: Anime Heroes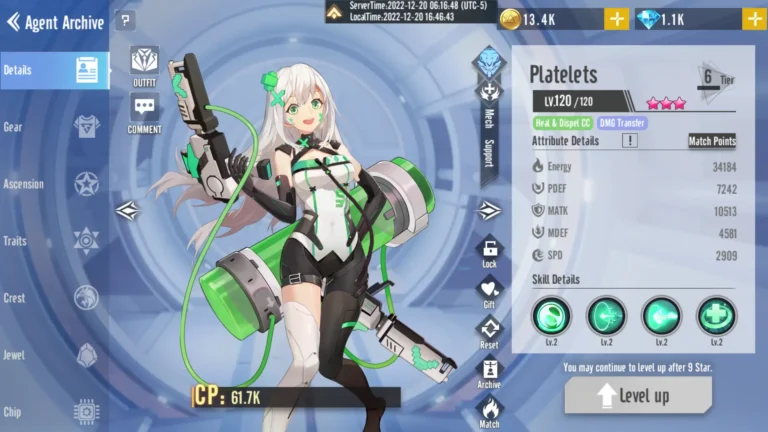 Well, who doesn't like to have an anime heroes team? We can summon and collect 100+ beautiful anime characters from worldwide mythology so we can create our unique lineup for arena and PVE, it has six different races and you have to try different lineups to see which suits you well and it depends on the heroes you have also. I like the Japanese voice and visuals of the heroes. each hero has their own story as well.
Edge Mech Ascent: Idle & Auto Battle

Have you ever played a game where you have to get online every now and then multiple times during an event or you'd miss valuable rewards but it affects your daily schedule? Well if you have a busy life but still like to play games then this game is the best for you because it's an idle roleplaying game, you don't have to play all the time, and heroes battle automatically to gather resources while you're busy, and you can just get online collect idle rewards and level up your heroes.
Edge Mech Ascent: Endless Game Modes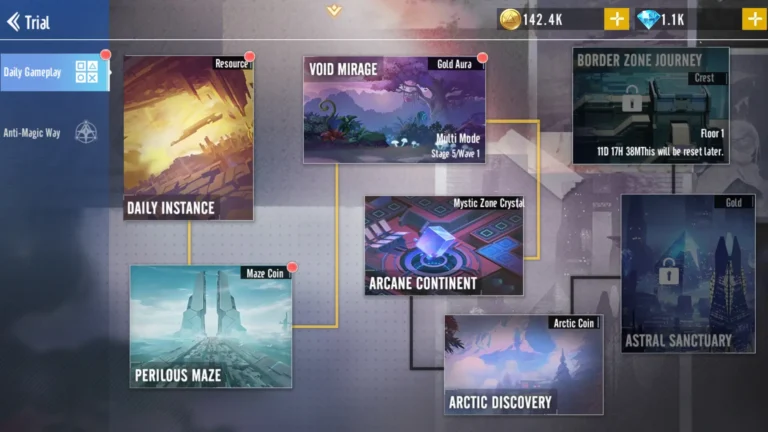 There are so many things to do in this game that you're never going to get bored, you'll always have something to do like you can do the usual PVE against monsters or you can fight against real players in PVP mode or you can go to bounty quests or you can battle and reach the top of the tower, there are just too many game modes to keep you hooked.
Edge Mech Ascent: Pay To Win or F2P Friendly?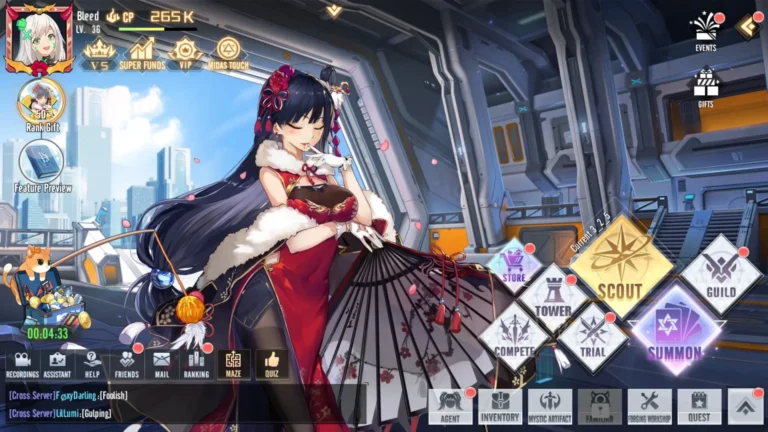 I've been playing Edge: Mech-Ascent for a while now, it's pretty obvious that it's a P2P game but that's not the whole story, F2P players can still keep up with P2W as long as they're playing consistently daily. Unfortunately, I've to say it's more like a P2W game because of the VIP system, too many advantages and perks for P2W players so I would say it's a P2W game without a doubt.
What I Didn't Like

It's a decent game but there are no male heroes in this game which isn't very appealing for both gender players. I don't like the P2W side of this game, especially the VIP feature because it gives a lot of perks and advantages to P2W players, it will be very hard for F2P players to keep up with P2W players unless they're playing every day consistently which isn't very ideal for an idle role-playing game.
Final Thoughts
I've played too many games like Edge: Mech-Ascent, it's a decent game but I would still prefer other similar games like Mobile Legends Adventure, AFK Arena, Idle Heroes and many more over Edge Mech-Ascent because the P2W mechanics of this game is insane, it's a good game but if you're a F2P player and competitive then this game isn't for you but if you're not very competitive then it's probably a good casual idle RPG game for you.
Also Read: How To Use PS2 Emulator On Android – AetherSX2 Guide