Diablo Immortal's first announcement was in 2018, it's been 4 years and I've been waiting for this game to release for a long time. After spending so much time playing Diablo Immortal Mobile, I can tell without a doubt that this is the best MMORPG game on mobile. Well, you see there are too many good games on mobile, especially for Battle Royale like PUBG, Apex Legends, or strategy games like Clash of Clans, and Lords Mobile but there is not one MMORPG game that is good or has that role-playing game soul. Most role-playing games on mobile are either P2W, based on limited stamina, or too much autoplay it doesn't have the soul of a true MMORPG game.
Table of Contents
True MMORPG Experience On Mobile

Blizzard Entertainment stated that they didn't have any plans for PC or any other console, they were developing Diablo immortal from scratch for mobile devices only but later they changed their mind and you can see that when you play the game, it runs perfectly on mobile devices there was no lags, errors, freezing while playing the game.
The graphics are amazing, and sound effects are great too but the best thing is the voice of the characters. The voice of each character and NPC is just top-notch, every interaction and story are done with very good voice actors, and there are no boring texts to read like in other mobile games. The story is even better with such great voice actors, you wouldn't want to skip the story, it's like a journey and you can feel yourself inside the game in that catastrophe world.
No Limited Energy or AutoPlay System

I've always been an RPG fan, the main aspect of RPG games is grinding for hours but so many MMORPG games on mobile come with limited stamina/energy system which ruins the overall experience or there's too much AutoPlay, you can just sit and let the game do everything for you that is very boring at least to me.
Diablo Immortal has no stamina/energy system, you can play as long as you want, and grind dungeons for hours solo or with friends. There is no autoplay system but there is a navigation feature that takes you where you want to go which is important because the game is very big, and maps and locations can get confusing for new players.
Pay To Win or Free to Win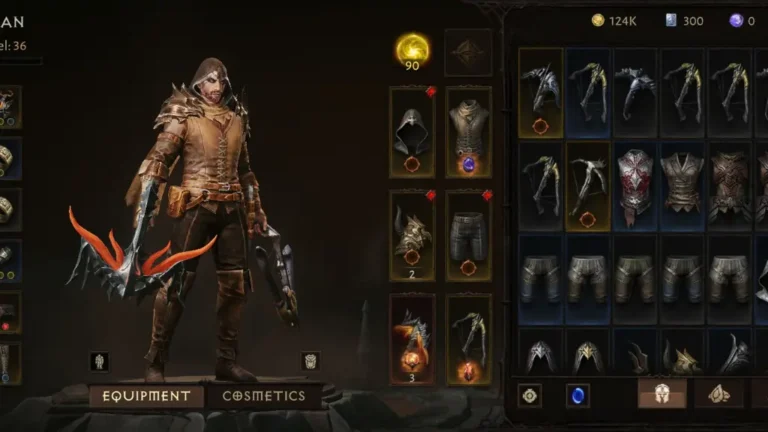 After playing for so many hours, I had no problems with leveling up or progressing in-game and I didn't spend money on anything. There are packages to buy as you level up, they can be useful but it doesn't make much of a difference because to have advantages over free-to-play players you'll have to spend a lot more money, not just a few bucks.
You can grind dungeons and get rewards as many times you want, they can drop Legendary items which are of the highest quality. The game has Cosmetics which are like skins on PUBG or Call of Duty Mobile, it doesn't give any advantage but it looks great. It's been confirmed that it could take as much as $110,000 to max out a character's stats and you can also max out your character by playing the game for 5 years depending on your luck in dungeons without spending a penny.
After spending $4000, a twitch streamer couldn't get a 5-star gem so like I said earlier you'll need lots of money to gain advantages over free-to-play players. So it's a balanced game, at the end of the day whoever grinds consistently every day without spending money can go against pay-to-win players too.
Diablo Immortal: What I Didn't Like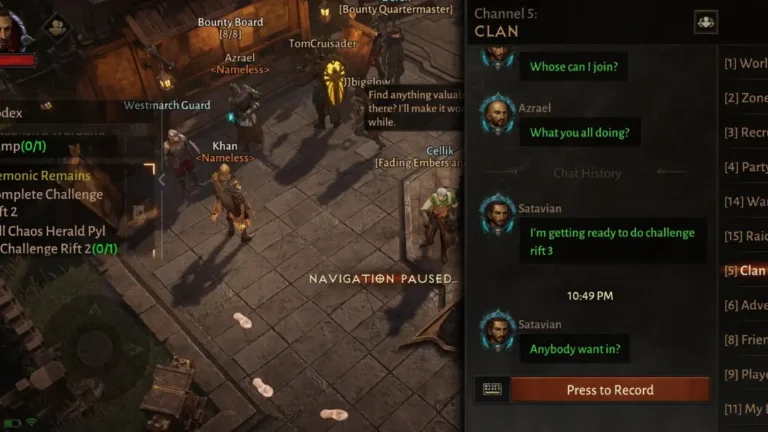 So far I like Diablo Immortal but some things can be improved like Chat System, it's really hard to talk to other players and it doesn't have a user-friendly interface.
Since its multiplayer game communication can be very important, and voice chat needs some work as well. You have to press and speak then send in chat, It would be great if we can have proper voice chat real-time so we can talk to friends while doing dungeons or rifts.
Final Thoughts
Diablo Immortal is giving too many rewards like Horadric Legacy cosmetic that you don't want to miss, it looks pretty good and you will get free legendary gems, and weapons too. If you like to spend money on the game then battle pass and beginners packages are good deals. So should you play it? Yes without a doubt, I've played too many MMORPG games on mobile but had to quit all of them, most are energy/stamina based. Diablo Immortal is a true Diablo experience on mobile, with breathtaking graphics, voice acting, sound effects, and storyline. You should try it.
Also read: The Best Games For Android Coming In 2022