Do you miss playing your favorite old Pokémon games? Looking for emulators for android Pokemon Games? You have come to the right place, I'm going to list all Pokémon games in Chronological Order with emulators so that way you can play all generations of Pokémon games in the correct order. No matter which part of the world you live in, you must have heard about Pokémon at least once in your life, if you have never played Pokémon games then you should give it a try you're gonna love your journey in the Pokémon World so here are the best emulators for android Pokemon Games:
Table of Contents
SuperGBC – GB & GBC Emulator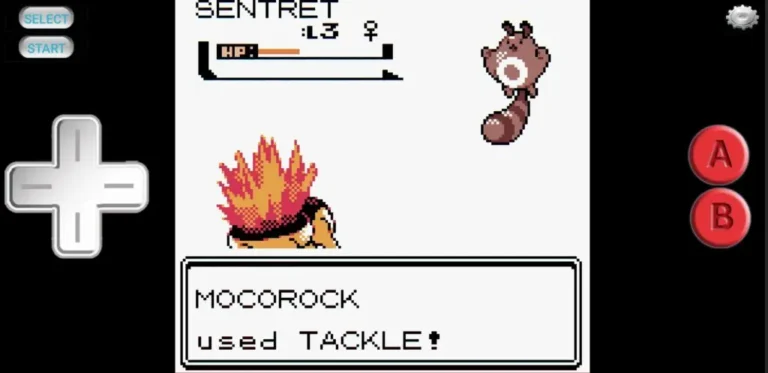 SuperGBC is Game Boy and Game Boy Color emulator, they're also known as GB and GBC. SuperGBC comes with so many features like you can customize your layout the way you want, save/load games during gameplay, you can even use cheat codes which I don't recommend because it ruins the true gaming experience in my opinion.
Now let's see which Pokémon games you can play on this emulator:
Pokémon Red and Green (1996)
Pokémon Red and Blue (1998)
Pokémon Yellow (1999)
Pokémon Gold and Silver (2000)
Pokémon Crystal (2001)
John GBA Lite – GBA Emulator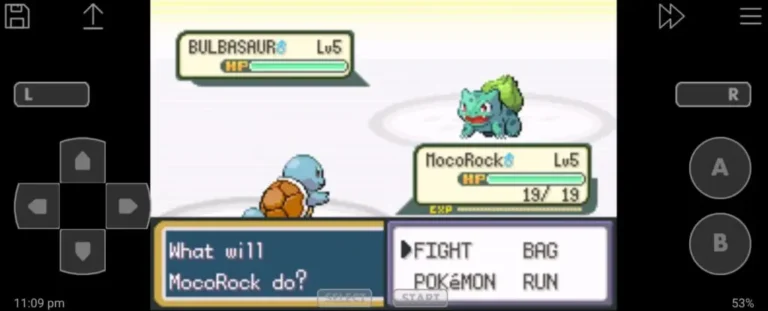 John GBA Lite is a Game Boy Advance emulator, it is very easy to use and it's the best GBA emulator you can get on android. It comes with all features that you'd need to play Pokémon games without any problems like save states, customizable keys, screenshots, fast forward, and high-quality rendering and it uses the original GBA engine which makes it even better, I've played so many GBA games on this emulator all of them works perfectly.
Here is the list of Pokémon games that you can play on the John GBA Lite emulator:
Pokémon Ruby and Sapphire (2002)
Pokémon FireRed and LeafGreen (2004)
Pokémon Emerald (2005)
SuperNDS – Nintendo DS Emulator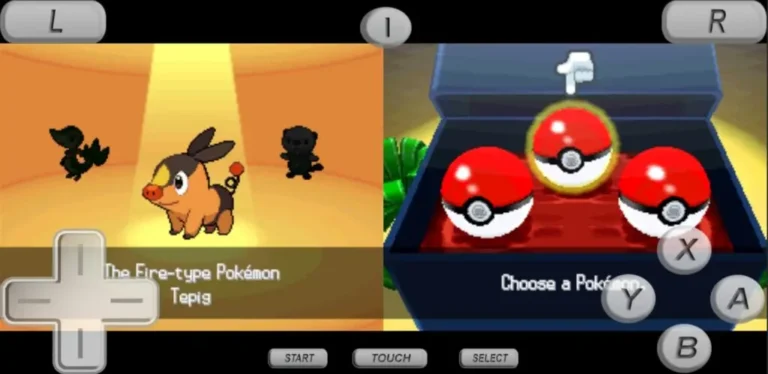 SuperNDS Emulator is a high-quality Nintendo DS emulator and I've played all NDS Pokémon games on this emulator, it's the best emulator for Pokemon game. It can run all games without any problems, it works fine in low-end devices as well as high end but you might need a decent device for Pokémon Black and White, it has all the necessary features like saving games, customizing layouts, and much more.
Here is the list of Pokémon games that you can play on SuperNDS Emulator:
Pokémon Diamond and Pearl (2007)
Pokémon Platinum (2009)
Pokémon HeartGold and SoulSilver (2010)
Pokémon Black and White (2011)
Pokémon Black 2 and White 2 (2012)
Citra Emulator – Nintendo 3DS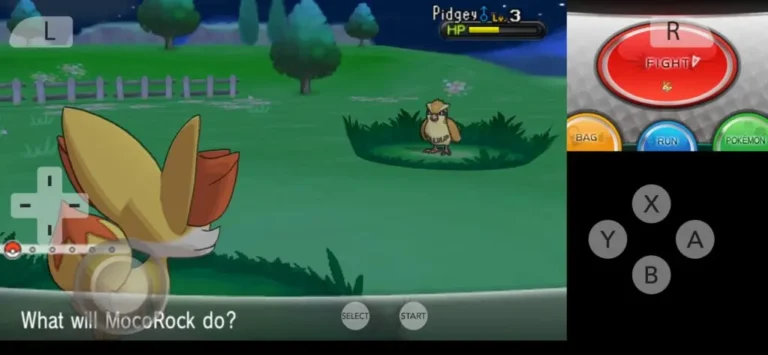 Citra Emulator is a powerful Nintendo 3DS emulator on android, it is a fast and full-featured emulator but it requires a good smartphone. Some game works fine on low-end device as well but for Pokémon games, I'd recommend using a good device because it requires more hardware power to run smoothly. Citra Emulator also supports external gamepads, it supports various built-in features like a camera, microphone, and motion controls. You can save states, customize controls and change graphics and frame rates according to your device, overall a very good 3DS emulator for android.
Pokémon games you can play in Citra Emulator:
Pokémon X and Y (2013)
Pokémon Omega Ruby and Alpha Sapphire (2014)
Pokémon Sun and Moon (2016)
Pokémon Ultra Sun and Ultra Moon (2017)
Nintendo Switch Emulator? Unfortunately, there are no Nintendo Switch emulators for android, developers are working on it, I'm sure in near future we will have a Nintendo Switch emulator for android, all we can do is wait.
Also read: Best Emulators For Android Phone To Play Your Favorite Old Games