Artery Gear Fusion is a turn-based RPG game developed by BILIBILI. It's a dazzling turn-based role-playing game where you can summon mecha girls, train them, gear them, and farm dungeons or fight in the arena against other players similar to Epic Seven and Summoners War but it's probably better because of the Substitute Operation Feature and advanced AI customizable feature, and many new unique features that we will talk about in this Artery Gear Fusion Review, I can say it's a great game for your gacha-type games collection, amazing graphics and Japanese voice actors for all the characters in-game. So here's the most awaited Artery Gear Fusion Review:
Table of Contents
Artery Gear Fusion: Apocalyptic Story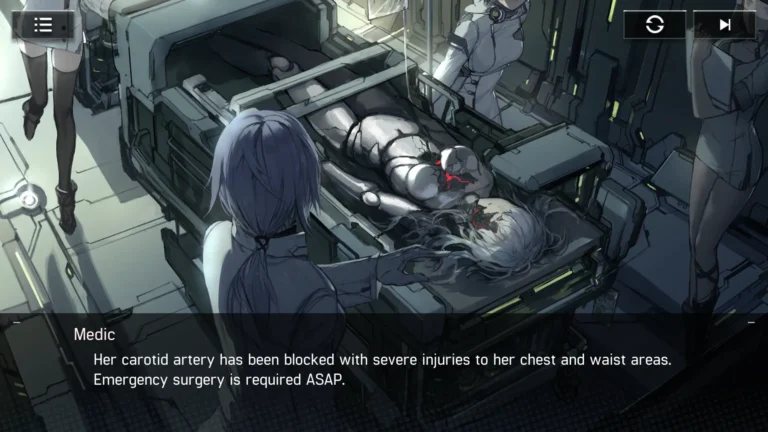 The story is about a dark apocalyptic world where only two human forces are remaining "Frontier" and "Autoluna", they don't seem to trust each other to find a strategy with cooperation to defeat the unknown creature "Puppet". You will be in a Fleet formed by these two forces Frontier and Autoluna and lead the mecha girls also known as Artery Gear to fight against the Puppets to win The Puppet War for the sake of humanity, will you be able to save humanity from the unknown creature Puppets?
Substitute Operation Feature – Cloud Auto Play

I'm a big fan of turn-based RPG games, I've been playing gacha games like Epic Seven, Summoners War, and Dislyte what I didn't like about these games is their auto-play feature, once you activate auto-play all you have to do is stare at the screen and let the game auto-play dungeons, it's a very boring experience and most people quit because of this, nobody wants to stare at the screen for hours.
I guess Artery Gear figured out this problem and they came up with a perfect solution Substitute Operation Feature, here you have to select how many times you want to do this stage/dungeon and you can go offline. The game will auto-play in the cloud server and send you a notification once auto-play is done and you can get online anytime to stop battle as well, no more staring at a screen for hours.
Artery Gear Fusion: Advanced AI System

Do you know what I hate about the auto-play system? AI uses ultimate even when monster hp is low and there's another wave to come or ultimate is in cooldown and you're at the boss stage or using the buff skill at the end of the wave and in boss stage, your buff skill is still in cooldown, what I'm trying to say is that AI is usually not smart enough, lots of things can go wrong with it.
Artery Gear understands this problem and they have come up with an advanced AI system that you can customize, you can choose which skills to use first and last and when to use them, disable ultimate in waves, and enable ultimate only in the boss stage. You can fully customize your auto-play character moves and skills, it will be the same as you playing manually, I like this feature as I'm tired of dull AI moves in many turn-based RPG games.
Artery Gear Fusion: Pay To Win or F2P Friendly?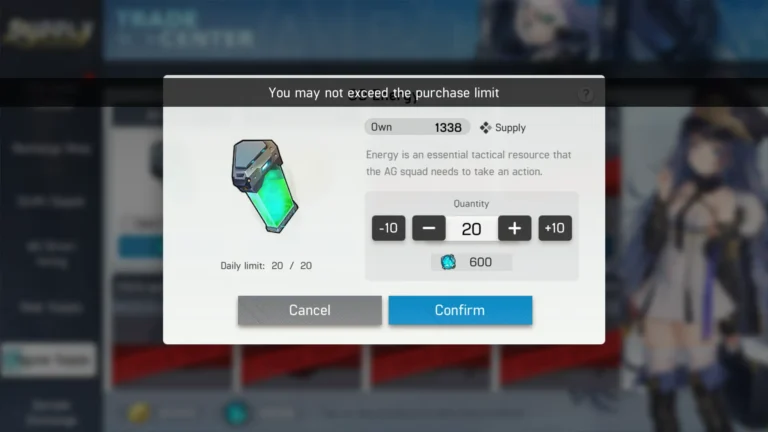 I've been playing Artery Gear for a while now unlike other games where you can buy in-game currency and play dungeons unlimited times, in this game you can buy energy 20 times a day no matter how much money you spend in the game, you can't buy more than 20 times energy which makes it F2P friendly, even if someone buys 20 times the energy per day, they're gonna have an advantage but not that much like other games where you buy energy unlimited times to play dungeon unlimited times, there's no way F2P players can keep up with P2W.
Artery Gear 20 times energy purchase limit also means that you have to spend energy wisely to progress faster than others, you can't just play all day you need a strategy plus you can get forging crystal which is the main in-game currency in events and F2P players can purchase energy as well. Overall F2P friendly game
Artery Gear Fusion: What I Didn't Like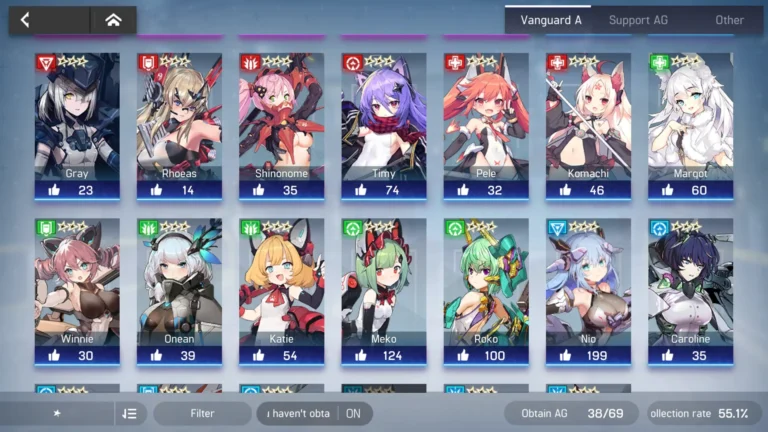 It's a great game no doubt but there are a few things that I don't like, there are only female characters so this game isn't very appealing for female players. The user interface isn't very good it's hard to understand all the features and game modes, there are in-game tutorials but not briefly explained in order to understand, they can work on it.
Another thing I don't like is the story, like all mobile games they lack a good story this game is the same when it comes to story, boring texts with no voice, I like almost everything about this game but for me a good storyline is important. Each character has their voice and very good Japanese voice acting but the story should have a voice too, texts aren't very appealing in these games, especially on mobile.
Final Thoughts
I've played so many gacha games, turn-based RPG games based on summoning heroes, leveling them up, and fighting in arena or farm dungeons like Epic Seven, Summoners War, Raid Shadow Legends, and many more. Artery Fusion Gear is inspired by them but it's way better, it has solved all major problems of those games like dull AI systems in auto-play with a customizable AI system where you can customize all skills and set how your characters will use skills depending on different situation.
Substitute Operation Feature where you can set how many times you want to run a dungeon and come back later to collect reward instead of looking at your screen for hours and doing nothing. Of course, there are flaws like only female characters and not very good UI for beginners but it's a great game if you're a fan of gacha-type turned-based RPG games, try it you're gonna like this game without a doubt.
Also Read: Diablo Immortal Mobile Review: Most Thrilling Game of 2022