Welcome to Legends Scrolls, an exciting idle RPG game that immerses players in a world filled with hundreds of heroes across seven unique factions. In this game, your task is to assemble a formidable team of heroes, train and level them up, unlock their special abilities, and strategize to conquer your adversaries. If you're new to Legends Scrolls, fear not! This Legends Scrolls Guide and Tips for Beginners will provide you with essential tips and insights to help you avoid common newbie mistakes.
Table of Contents
Legends Scrolls: Importance of Daily Quests

To make significant progress in the game, it's crucial to play consistently every day. Even when you're not actively playing, Legends Scrolls rewards you with offline bonuses that can be used to acquire valuable upgrades, facilitating faster progression. Each day brings new quests and challenges that yield generous rewards, so make sure not to overlook them. These tasks have limited entries, so seize the opportunity to complete them daily. Although some tasks might feel repetitive, they are essential stepping stones towards reaching the endgame content. Furthermore, logging in daily grants you bonus rewards, contributing to your overall strength and resilience. Stay committed, and with time, you shall grow stronger than ever before.
Legends Scrolls: Hero Awakening

Hero awakening, the process of raising heroes to higher levels, can be a daunting endeavor as it requires multiple copies of the same hero. To optimize your resources, it's wise to focus on awakening 1-2 heroes that are readily available and for which you possess duplicates. Save your rarer heroes for later stages since upgrading them demands more materials and duplicates. By maximizing the upgrades of your existing heroes, you can preserve your resources until you gain a deeper understanding of which heroes to prioritize for awakening. This strategic approach will ultimately lead to a more efficient allocation of your valuable resources.
Legends Scrolls: F2P or P2W?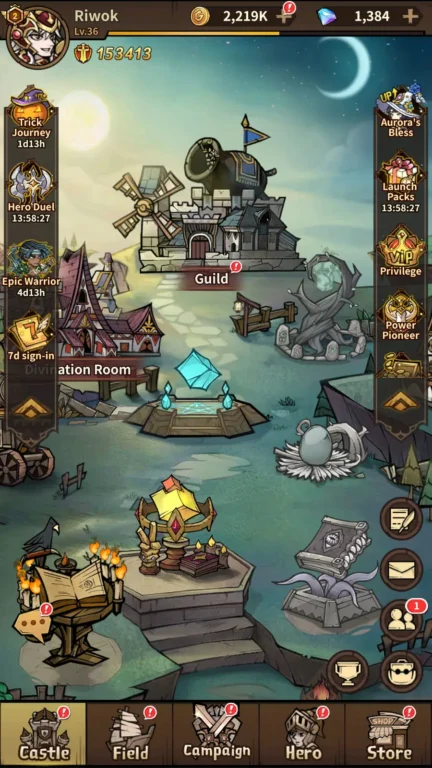 The F2P (free-to-play) versus P2W (pay-to-win) debate is common in the realm of video games and refers to the time and money players are willing to invest, both F2P and non-F2P players can benefit from focusing on the heroes available in the in-game Shop. These heroes can be acquired using in-game resources and offer a guaranteed presence within the Shop. Consequently, awakening and upgrading them becomes significantly easier, making them an ideal choice for players who prefer not to spend real money.
However, even non-F2P players can leverage this strategy to their advantage. Since players who invest financially tend to summon more frequently, they have an increased chance of acquiring high-tier heroes, making the Shop heroes valuable additions to any player's team composition. Thus, regardless of your spending preferences, prioritizing Shop Heroes is a prudent approach.
Legends Scrolls: Gears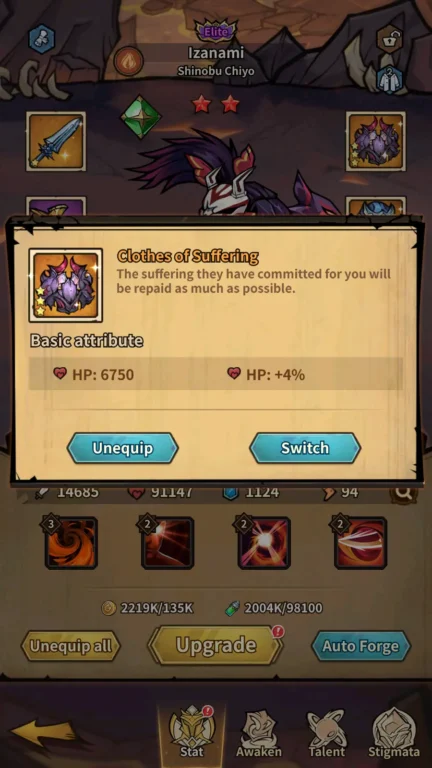 Managing your heroes' equipment is a critical aspect of mastering Legends Scrolls. In this guide, we highly recommend paying attention to the different rarities and attributes of gear. While it may initially seem trivial, proper equipment management significantly impacts your performance as you progress through the game. Although the auto-equip feature exists, it fails to consider faction bonuses and attributes. Hence, dedicating a few minutes to understand the intricacies of gear and matching it with a hero's attributes is crucial. Faction bonuses, in particular, provide additional stats to specific heroes, which can substantially influence battles, even if the equipment's raw power might appear modest at first glance.
Legends Scrolls: Arena

Engaging in daily battles against other players in the Arena is a thrilling component of Legends Scrolls. To maximize your success, it's advisable to participate frequently, especially during the season's concluding stages. As a beginner, focus on improving your team before spending your Arena tickets. Accumulate these tickets and unleash them just before the season concludes to upgrade your team, thereby avoiding formidable opponents with your nascent lineup. Maintain this strategy until you reach the endgame stages, where hero upgrades require more time and effort. By adhering to this approach, you increase your odds of victory and advance further in the game.
Legends Scrolls: Team Formation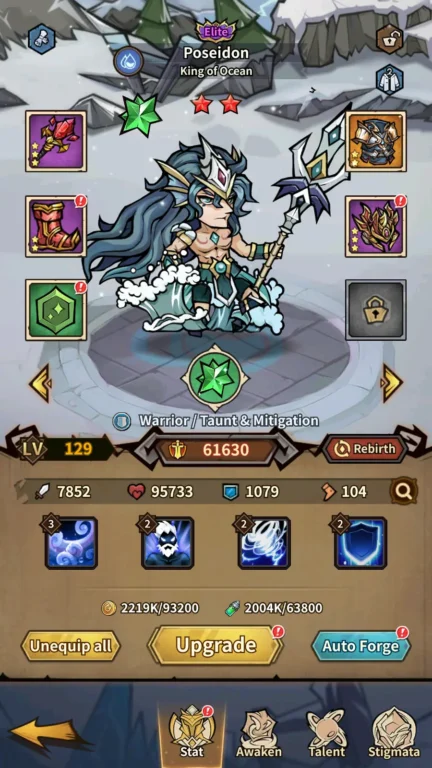 To create a strong starting team in the game, it's important to follow a specific formation. I recommend using a tank in the front-line, two damage dealers in the middle, and two healers in the back-line. The tank should have high defense and health to absorb damage and protect the team. The damage dealers should focus on dealing significant damage to the enemy, while the healers provide consistent healing support. This balanced formation ensures the team's survival and allows them to defeat even stronger enemies with the continuous healing from two healers.
Legends Scrolls: Don't Skip Field Quests

Field Quests encompass various endeavors, such as Dungeon exploration, Adventures, Lava Mirage expeditions, and scaling the Abyss Tower. It's highly recommended to undertake all quests in the Field section, as they offer valuable in-game rewards that strengthen your heroes over time. Pay particular attention to the Abyss Tower, which provides a plethora of advanced stones crucial for leveling up your heroes. By embracing these quests, you secure a steady flow of resources that significantly contribute to your long-term success.
Legends Scrolls: Where Should You Spend Gems?

Gems are a valuable currency in Legends Scrolls, and knowing where to invest them is paramount. One of the best ways to spend your gems is by summoning new heroes for 1800 Gems. Expanding your roster with additional heroes enables you to awaken and upgrade your team, essential for accelerated progress in Legends Scrolls. Therefore, prioritize hero summons to broaden your arsenal and unlock greater potential and don't forget to check out Legends Scrolls Codes for more gems rewards.
Conclusion
Congratulations on taking the first steps into the captivating world of Legends Scrolls. By following the tips and strategies outlined in this guide, you'll be well-equipped to navigate the challenges that await you. Remember to embrace the power of daily quests, carefully plan your hero awakenings, explore the F2P or P2W options, optimize your heroes' gear, conquer the Arena, partake in field quests, and wisely invest your gems.
Also read: Unknown Knights Pixel RPG Beginners Guide and Tips